About our client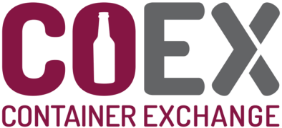 Each year, nearly three billion drink containers are generated in Queensland. Empty drink containers are the state's second-most littered item.
To address this, create jobs and support social enterprise, Container Exchange (COEX) was established in 2018 as a not-for-profit organisation to run Queensland's Containers for Change scheme.
The scheme allows people to return empty eligible drink containers for a 10 cent refund at one of 270 sites statewide, reducing beverage container litter across the state and encouraging social enterprises to raise funds from donations of container refunds.
COEX is focused on increasing recycling and helping the community to benefit from donations to charities, community & sports groups and not-for-profit organisations registered with the scheme.